Lonicera periclymenum - Honeysuckle

£
each • exc. VAT inc. VAT
Note: Plant specifications and prices below relate to last season and will be updated ahead of the 2022-2023 season once availability has been determined.
The planting season has concluded
Plants will be available to pre-order for the 2022-2023 planting season. Sign up to receive notification when pre-ordering goes live.
Minimum Order Value
Please note that there is a minimum order value of £50.00 + VAT, excluding delivery.
Delivery
Delivery to UK mainland is included for stock orders over £1500.00 + VAT (subject to postcode zones & surcharges). For full details on delivery please view our delivery page.
We recommend
We recommend that you plant with Rootgrow™ to boost growth and increase survival rates.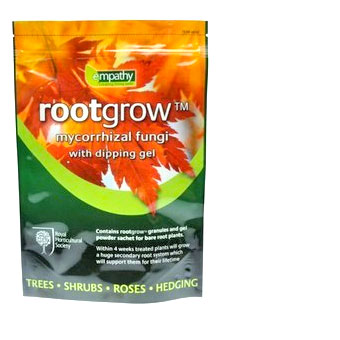 A vigorous evergreen climber and native to the UK, the common honeysuckle of woodbine is a fast-growing flowering shrub with pink-tinged creamy white flowers, a strong scent and berries for all season interest.
Site and soil
Will do well on moist but well-drained soils . Works well in any aspect, exposed or sheltered but prefers shaded roots with top in sun or light shade.
Height and spread
After 10 years: 4m x 1.5m
After 20 years: 8m x 2.5m
Leaf and bark
Oval dark green leaves with short stalks are formed in pairs and provide foliage all year round.
Flower, seed and fruit
Tubular pink-tinged yellow/cream flowers in the spring are sweet-smelling, especially as night falls. Bright-red berries follow in the autumn.
Uses
Hedgerows, woodland and scrubland or for covering unsightly walls and boundaries. A good ornamental addition bringing wildlife and interest.
Wildlife
Insects are attracted to the flowers. The evening scent of the flowers attracts pollinating moths. Small mammals may use honeysuckle for food, shelter and nest-building. Its' flower nectar provides a welcome source of energy to insects and mammals alike.
Aftercare
Allow to roam in a more natural wildlife garden but prune in winter if space needs managing.