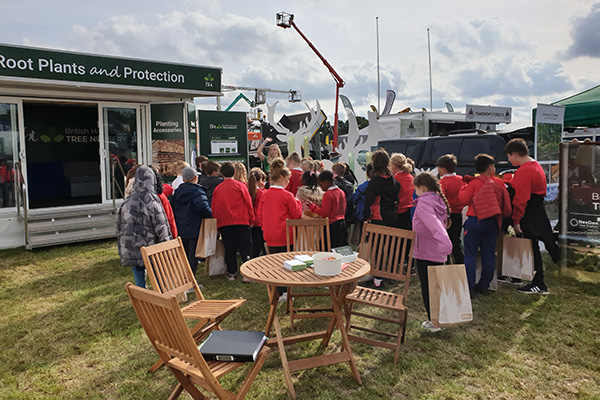 Thank you to all who visited our stand at the APF on 22nd, 23rd and 24th September.
After a few years postponement, it was great to catch up face to face with existing customers and introduce British Hardwood Tree Nursery to new trade clients.
Lots of interest in our bare root plants ahead of the upcoming season, plus Tubex, NexGen and our range of bio accessories.
The current generation of foresters impressed with their climbing feats!
It was also great to meet the next generation of foresters who were particularly interested in our life size animal silhouettes, which helped explain how useful plant protection can be in protecting young seedlings from animal damage.
We're looking forward to the next APF already!