Swipe to the left
BHT at APF: Showcasing bareroot plants and protection in 2018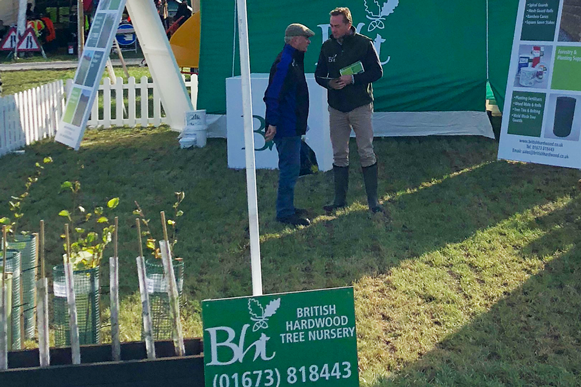 Promoting the company and its trees, hedging and plant protection options to 22,000 visitors alongside 320 exhibitors - BHT enjoyed their second time as exhibitors at APF 2018. The largest event for forestry and arboriculture in the UK, the APF Exhibition took place on 20-22 September 2018 at Ragley Estate in Alcester, Warwickshire.

BHT at the APF 2018: Celebrating UK forestry and arboriculture
Perfectly placed on with a corner aspect to allow for the best display of our range of bare root plants and plant protection accessories, we spent the week discussing future planting plans with existing and new contacts amongst the network of foresters, landscapers and arboriculturists who attended. For more information about this and future APF Events, visit www.apfexhibition.co.uk.