Swipe to the left
BHT adds UK Sourced and Grown (UKSG) assurance to its supply of bare root plants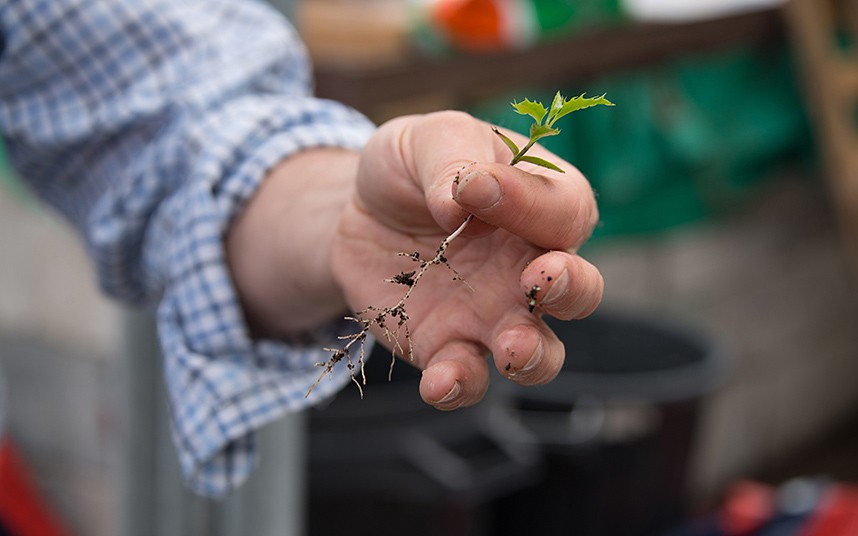 National charity the Woodland Trust's UK Sourced and Grown (UKSG) Assurance initiative is aimed at protecting the provenance of native trees. BHT can now add UKSG Assurance to other industry certifications, reinforcing the confidence and provenance the company has already provided to its network of UK customers for over a quarter of a century.
BHT are one of a newly-inspected group of forest nurseries who conform to a rigorous set of measures intended to eradicate the potential threat of pest and disease from non-UK sourced plant material. The UKSG Scheme guarantees buyers that trees in their stock marked with the UKSG badge are raised from seeds sourced only from the UK and grown in the UK for their entire lifespan.
Assured supply
BHT – centrally based to be able to supply UK sourced and grown bare root trees, hedging and associated planting accessories to all-scale planting projects across the UK – are already renowned for their high service levels, attentive customer focus and professional conduct in the management of plant supply. With the number of tree pests and diseases currently present in the UK, it continues to be a BHT focus to maintain confidence in the trees and hedging plants it supplies. "Our attainment of UKSG Assurance is both something we are proud of and keen to promote – the benefit to our customers of assured supply is paramount", states Andrew Henderson, Managing Director of BHT.
"The monitoring and evaluation to attain UKSG replicates our existing daily bio-security regime – so it's a rubber stamp to that. We are encouraged to have met the Woodland Trust's benchmark for tree procurement and are keen to share this with the industry.", added Henderson.
Achieving UKSG Assurance
To gain UKSG assurance, BHT underwent a close inspection from the Woodland Trust Development Team. Elements of BHT's operations that contributed to their successful inclusion were:
Forest Reproductive Material (FRM) registered for 20 years.
Full traceability with data from computer and supplier management systems
All stock from UK nurseries with Plant Passports
Exemplary bio-security measures
Close monitoring of stock with daily management inspection
Grading by suppliers
Root-dipping prior to heeling-in and repeated prior to dispatch
Pest and disease-free stock
High level of care of soil and nutrients for stored plants
Well-drained beds to minimise standing water from rainfall